We're here to help you building the perfect living room decor. There are so many trends worth following every time a new season comes up that it turns out to be kind of overwhelming sometimes. In case you are looking for some ideas on how to decorate your living room but you really don't have the time to explore all those novelties (and are not in the mood to spend loads of money on something that will be demodé in just a few months), all you need to do is to stick with the classics.
Yes, you read well. There are a couple of materials that won't be out of fashion for a while… We mean, like, forever! The truth is: those are noble and elegant components that although they're so exquisite, they are also extremely eclectic (and easy to acquire), so, they will definitely fit any design.
We are talking about wood and marble, materials we are sure you recognize from your family and friends' houses since the time you were little and that are so common that sometimes we tend to take no notice. But those days are over. See the living room decor ideas we have selected for you and you will understand why. We hope to inspire you in this adventure of remodeling your living room. All the projects will see were developed by Musa Decor.
This living Room (below) features a wooden table and a table lamp with a marble base.
As you can see, both wood and marble can be used in floors, walls or furniture. The wood gives a natural, clean and kind of zen ambiance to the room, as the marble allows us to easily achieve an elegance touch.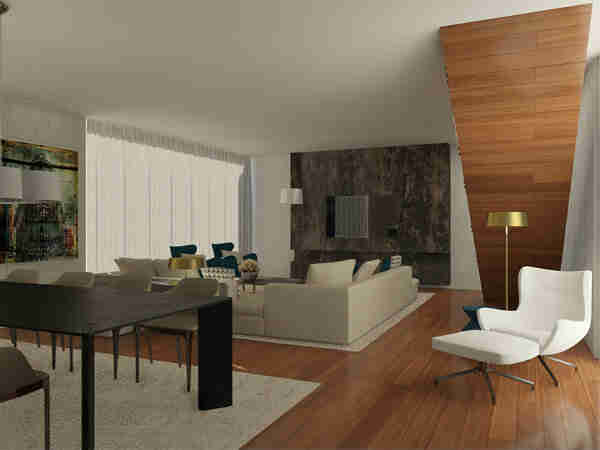 You can also read: Interior Decor Trends for 2017
This project (below) features a wooden sideboard and a couple of counter chairs also made of wood. We can define this decor style as industrial modern but wood would also fit other decor styles, as is the case of mid-century and vintage. We can even say that this is an essential part of all those decor approaches.
Let's now talk about marble. It is recurrently used as a base in standing lamps.
You can also often find it in furniture pieces, as the top or base of center tables, for instance.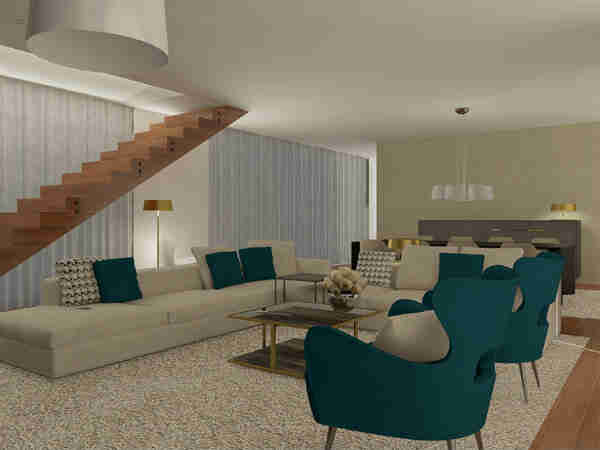 As we said before – but we believe it's important to accentuate – both of these materials are often used for multiple purposes: flooring, walls, lighting and furnishments and they really are iconic. Try to fill one of your living room walls with wood or marble and you'll see how incredible it will look. Wood and Marble really are decor classics. But in addition to the timeless character these materials have, there's a special benefit in using it: the pieces will last a long time.
Are you giving it a chance?
All images source: Musa Decor